Are you looking for affordable plumbing services?
Local Plumbers You Can Depend On
We have plumbers who provide plumbing services in Lexington, Winston-Salem, Clemmons and more.
Our mission: to be reliable residential plumbing experts you can count on, 24 hours a day. Our family-owned company began back in 1979, and since then we?ve handled a variety of plumbing repairs and bathroom renovations. Whether you have an emergency plumbing problem, clogged drains, a broken hot water heater, blocked sewer lines, or need pipe replacement, we?re here to help. As a company, we value our customer satisfaction above anything else and promise to address your plumbing problems, find an affordable solution, and get the job done quickly. With Freedle Plumbing, you can get your plumbing system back on track using plumbers you can trust.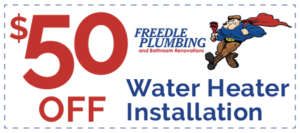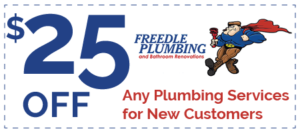 Services
As a part of our promise to you, we focus on providing optimal customer service while resolving plumbing issues quickly and efficiently throughout your home or business.